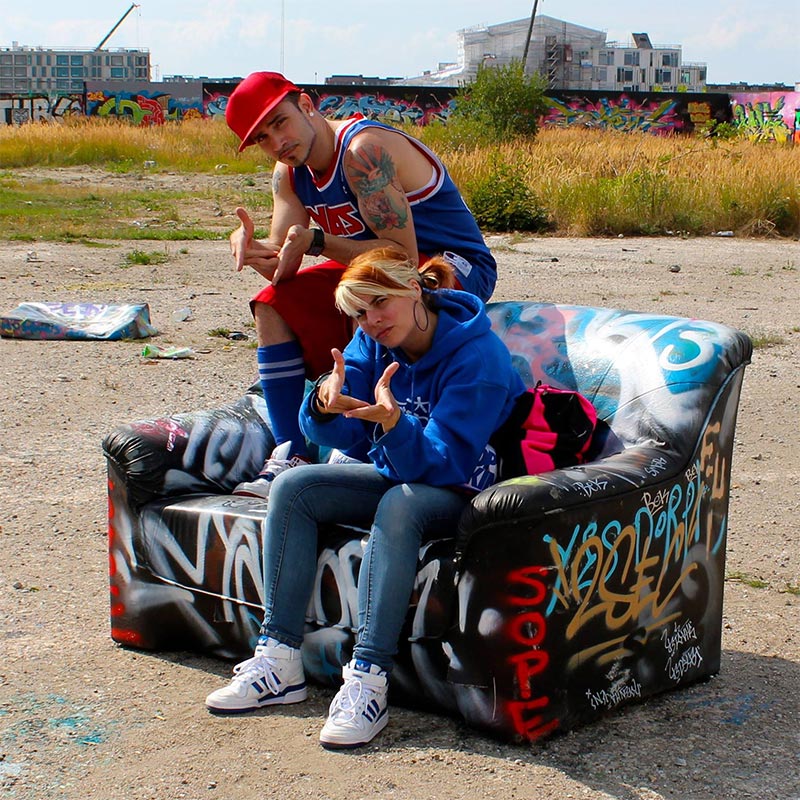 Joel De Andrade & Karen Galsgaard
Joel De Andrade & Karen Galsgaard have roots and are pioneers in the Danish Hip Hop scene. Joel has been dancing since 1989 and Karen since 1998. They won the first Scandinavian Battle Of The Year – the biggest breaking title in Scandinavia at the time.
Their experience ranges from battles, shows and theatre to international judging and workshops as well as organising events, community outreach and charity projects.
They have mentored countless students at Hotstepper and overseas, many of whom have become world-class dancers including solo breaking world champion and dancing for some of the most famous international artists.
Joel and Karen have both been nominated for awards for their contribution to the Danish dance scene.
We are proud to have some of the freshest new talent as well as established world-class dancers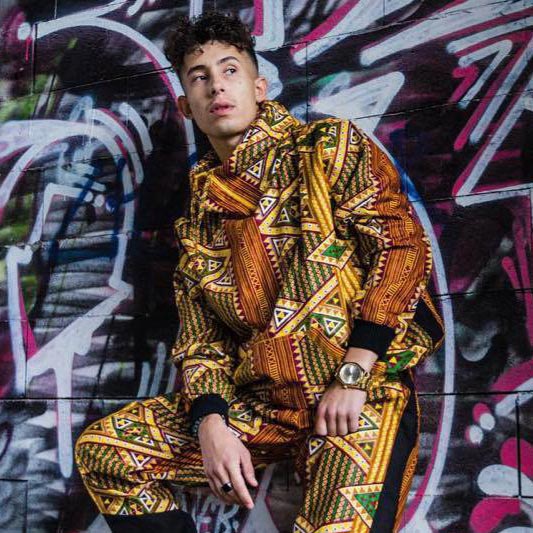 Adam is the first male dancer from Denmark to study dancehall in-depth. He was introduced to Dancehall in DK, has previously been in the Jamaican Rifical Team and has trained intensively in both DK and Jamaica. He has travelled several times to Jamaica to learn and experience the authentic and rich dancehall culture. Adam founded Diversity Skankaz, a dancehall crew working for dancehall in Denmark. He has taught workshops and classes internationally and in DK. In class he aims to spread good energy and that students get the right knowledge. Adam has danced/warmed up for artists like IceKiid, Izzy, Okay Funky, Felicia Baby, Mr. Eazi, BRO and Madam Akothe from Kenya. He has performed in TV and events including ZULU AWARDS, Distortion, AfroBeat Madness and Dancehall Madness.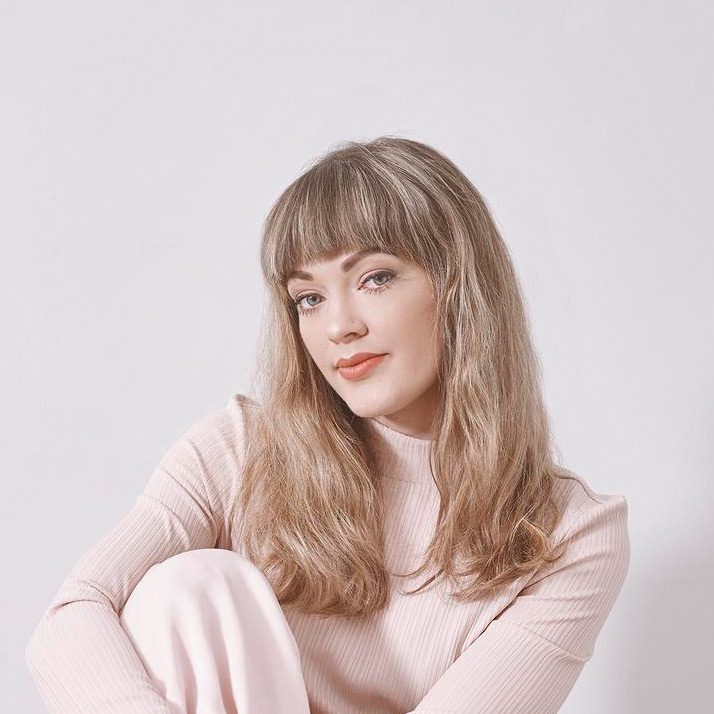 One of DK's leading female hip hop and urban dancers and a graduate from one of the first years of the Hotstepper Dance Education. She has credits like CLASH CPH artistic director, The Nutcracker, judge at World Of Dance (WOD) DK, danced for hip hop legend Big Daddy Kane, performed at Ladies of Hip Hop (USA) and her choreography piece ANTS was selected for the SubUrban Dance Festival. She has won several battles including SDK Baltic, Urban Dance Meeting and Prop Challenge for Hip Hop Games DK 2 years in a row.
Artit has been dancing for 10 years and has completed the Hotstepper Dance Education. He has competed at several events and has won UDO, Kaufmann Cup, Hip Hop Unite, and 2nd place at Hip Hop international DK. Artit has also been dancing for Fazli, Top Gunn, OMEE and been assistant choreographer for We Loves The 90's Tour. He has several years teaching experience and has taught in Denmark, Thailand, Belgium, Sweden and Germany. Artit also runs his own dance video project focusing on the dance environment – AC PROJECT.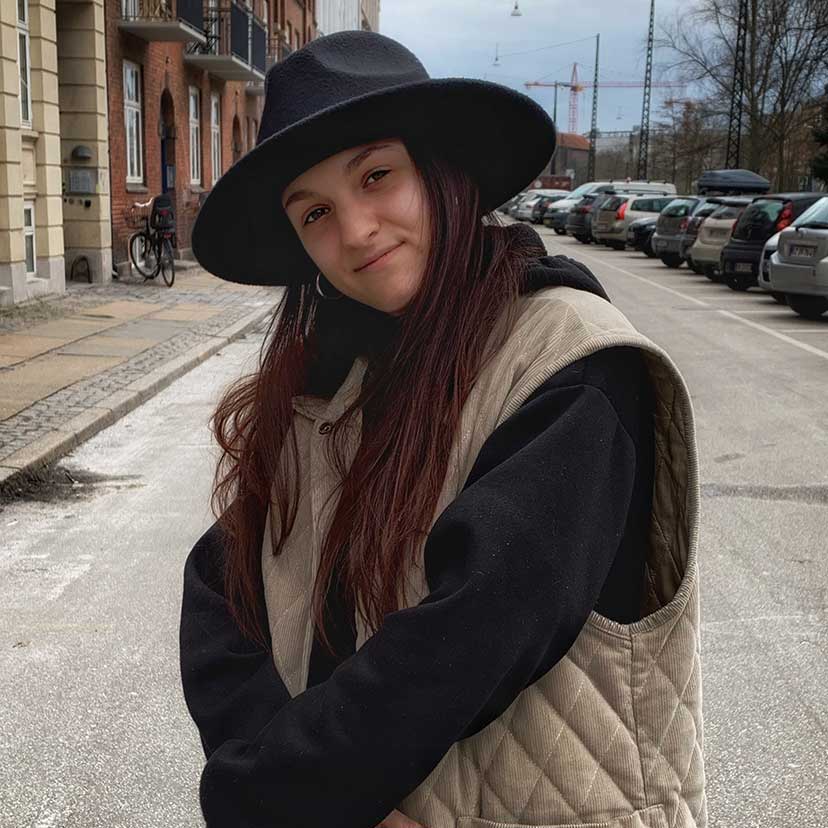 Is a versatile dancer with forté in hip hop and choreo. Alongside her studies in Dramatic Arts in Spain, she has trained dance at a high level. In Spain and in DK during her time at Hotstepper Dance Education, she has trained many styles and learned from several dance legends. Her experience in Spain ranges from teaching to shows, TV performances and flash mobs. Celia has won and received top positions at several dance competitions. She has battle and dance competition experience in DK and Spain including at Hip Hop International Spain, Rock Da House, Vic Dance Contest, Urban Display, Culture Clash and more.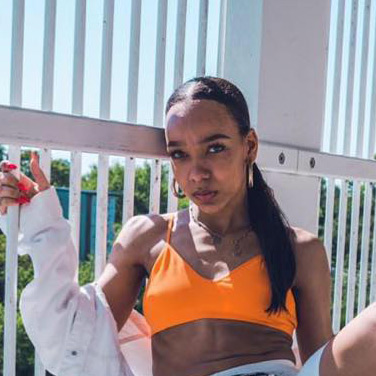 Ciara is a strong is a strong, versatile dancer with star-quality. She has been dancing since a young age and has always had dance dreams. Ciara has learned from many leading dancers in and outside of Denmark, she has 2 dance educations including Hotstepper Dance Education and she has also trained in France and USA. She can freestyle and choreograph getting the essence and feeling of the styles and can deliver high-level performance on stage. Ciara has danced in music videos, TV, concerts, festivals, battles and is becoming a popular dancer in industry. She has credits like Christopher, Karen Mukupa, Boye & Sigvardt X MAGNÜS, Frederik Leopold, Grace Carter, J Wild, Amro, Yakuza, Nick Jones, Jimilian, Gio, Navid, Micheal Williams and Baby Bino as well as TV credits like Guldtuben and TV2 De Største Øjeblikke.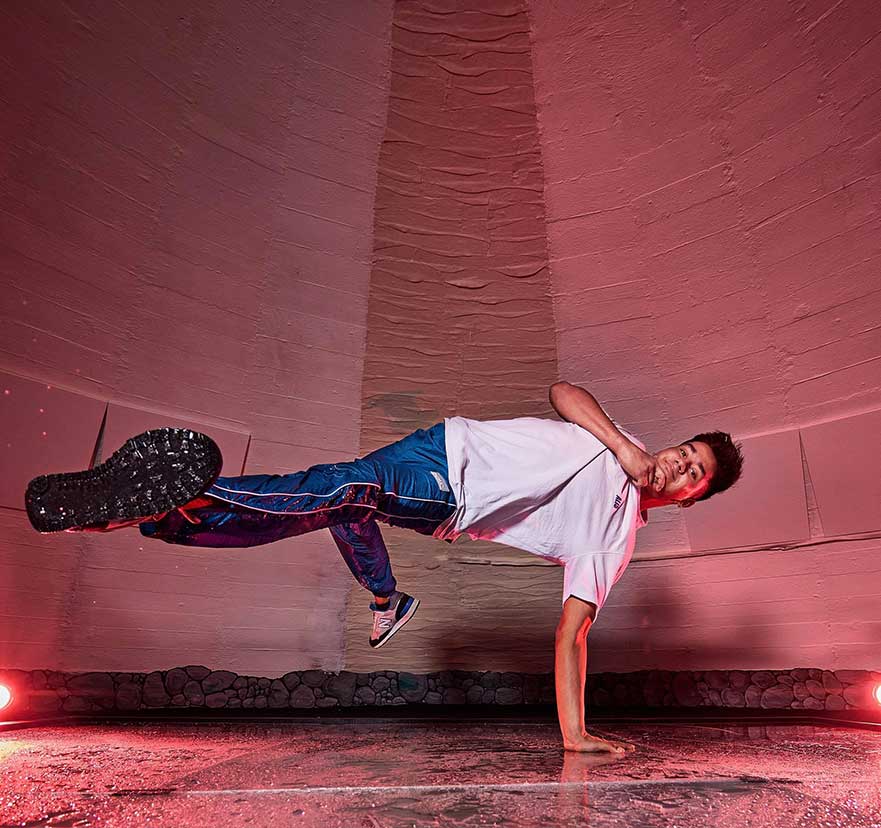 Daniel Rojas a.k.a Danielito
Has been breaking since childhood with his crew, Familia Loca, and has completed Hotstepper Dance Education. He is a technically strong, dynamic and versatile bboy who has participated in battles in Europe, South America and Asia. He is former Danish champion in breaking, and has traveled world-wide to participate in the European & World Championships and several Olympic qualifiers. In 2023 he made top 8 at the international Goiania world finals in Brazil, and got 2nd place for SB Qualifier Scandinavia. Danielito has trained with some of Japan's best, and made the top 16 for one of Tokyo's biggest battles – Urban Jungle. His experience ranges from teaching all ages to music videos and dance theatre. Danielito has credits like the artist Sean Kingston, release shows for the world premiere of the Magic Mike movie as well as brands like Nike, Pelle Pelle and New Balance.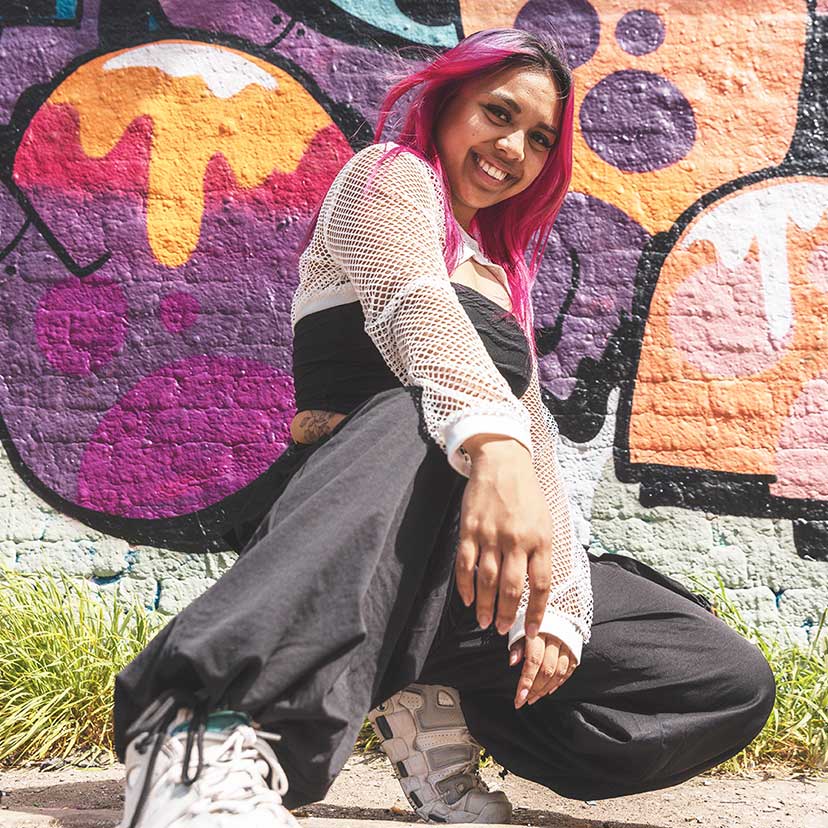 Is a strong versatile dancer and choreographer with full power. She has received training at Hotstepper both at the evening school, several workshops and the Hotstepper Dance Education. Dennisha has been one-to-watch and received an award for her skills and development at the Hotstepper Dance Education – finally she will be teaching permanently at the evening school. Her experience ranges from music videos, concerts, teaching at several schools, dance theatre and she is active in the underground battle scene.
Dennisha has credits such as Distortion ALORS on Danse, Trinity Cph, Karen Mukupa music video, Diamond Platnumz concert, Ailin – Araba 3.0 music video, Brian Timothy music video and has choreographed for Hotstepper Dance Education graduation show.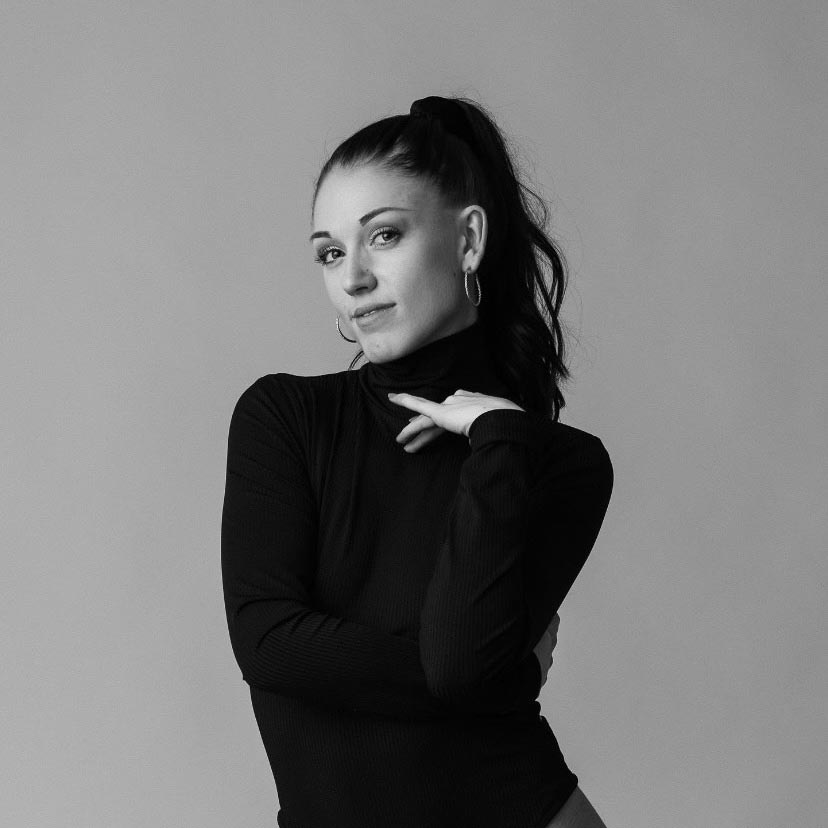 Emma is an experienced and highly trained dancer that has completed the Hotstepper Dance Education, Galen Hooks artist development, BASE VTP program and more. She has a huge passion for teaching and has been giving classes and workshops in Thailand, Austria, The Netherlands, Sweden and Denmark.
Her credits include IKEA, Porsche, Mr. Vegas, Patoranking, being handpicked by Anthony Lee (US) to perform his piece together with him in MATRIX the show, La Pulpa (COL) Yotetoho tour in Beijing, Lil Gemi, RnB out loud summer tour, choreographer and backup dancer for Angelica Mava.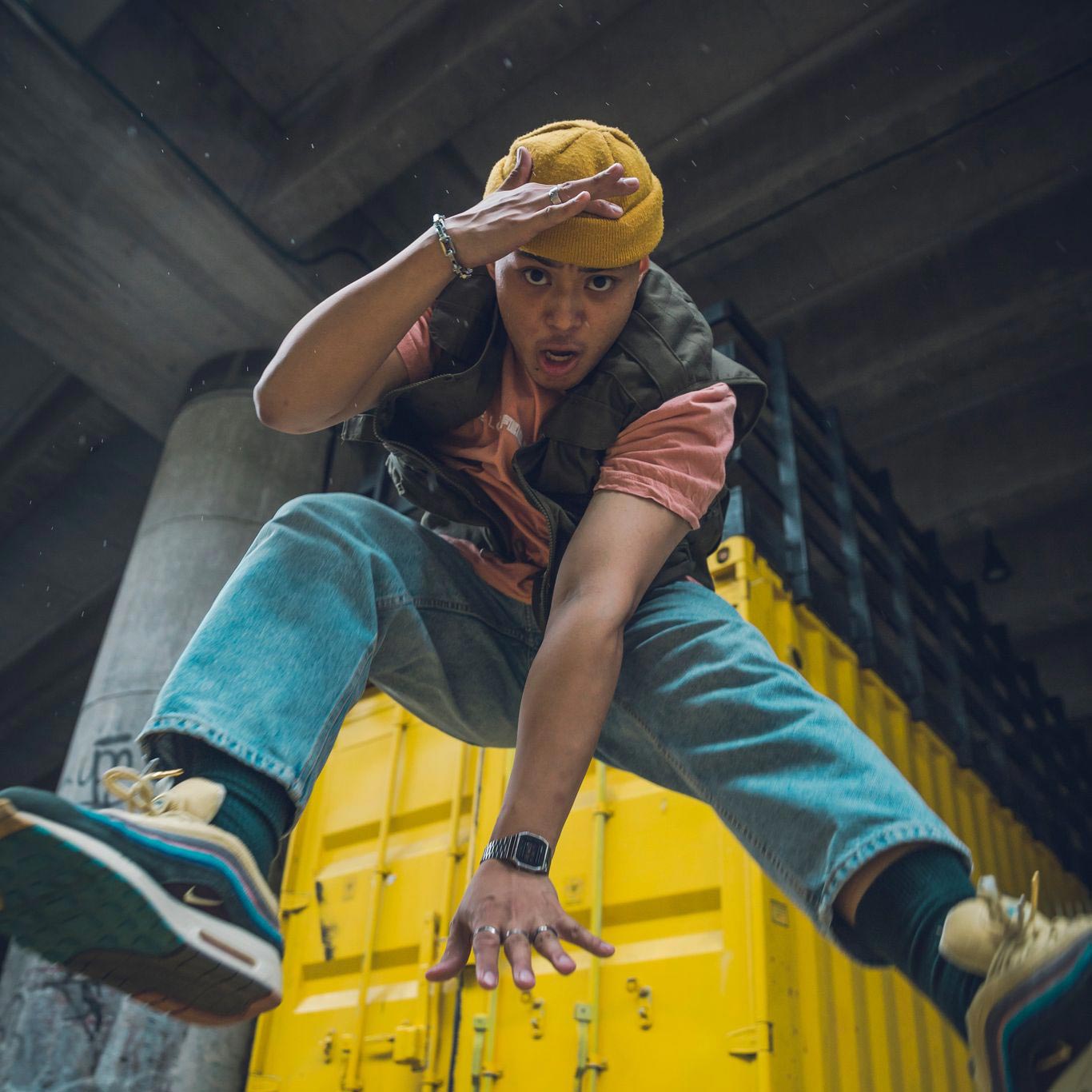 Gavin has been dancing since a young age starting with styles such as breaking and hip hop. He has completed Hotstepper Dance Education, participated in several workshops and is now also active in the Danish dance battle scene.
Gavin is a member of the dance group BEYOND BORDERS which is found in both Sweden and Denmark. He is the director of the Danish team, but also goes to Sweden to teach and share his experience. The group focuses on the Korean pop culture and the genres K-Pop, K-hip hop and K-RnB, with which they perform and compete in Sweden. At Hotstepper Dance Education, he has been a co-choreographer for a piece.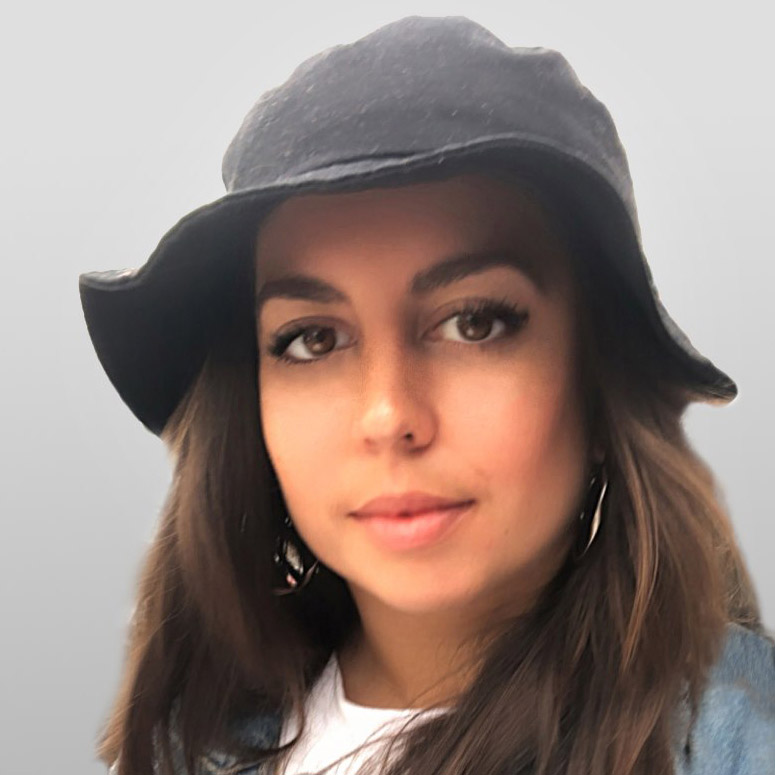 Has been active and successful in the dance industry since a young age with experience ranging from fashion shows to music videos. She has artist credits such as Outlandish, Topgunn, Mund de Carlo, David Jay, Papito, Medina Flashmob, danced in the DR Concert Hall, Bakken, Tivoli, Legoland, for the Zulu Awards, P3 Gold, X-Factor DK, TV2, DR, Universal Music and more. Isabel has also competed in the Danish, European & World Championships, Hip Hop International, Hip Hop Unite and UDO.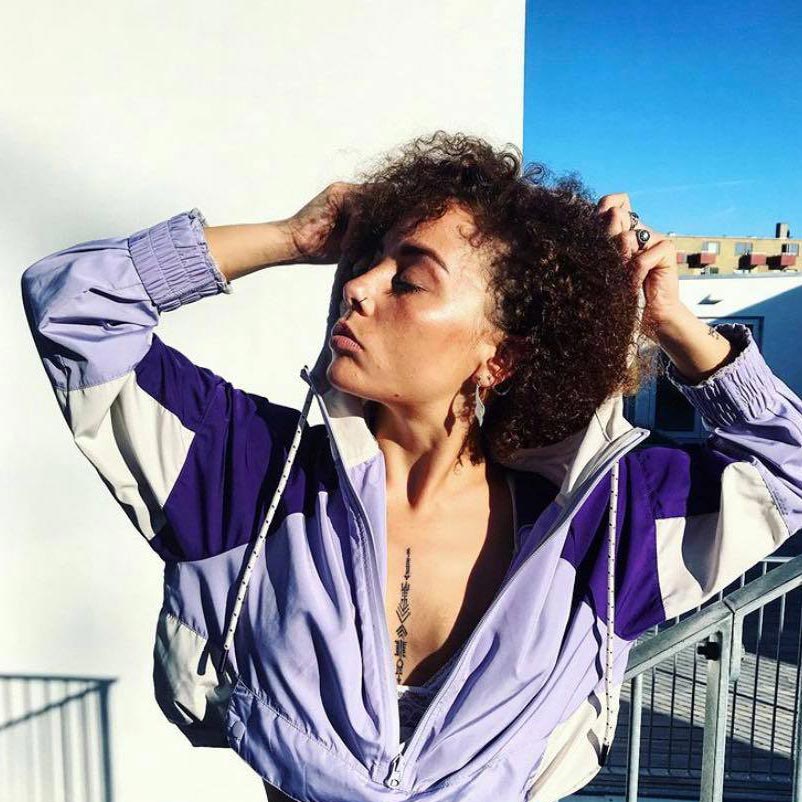 Julie Marie belongs to the best of a new generation of Danish urban dancers and choreographers. She choreographed the winning show at The Choreography Competition in DK, choreographed and danced for Djämes Braun, was co-choreographer of STOR – finalists at DK Got Talent. She toured with Infernal and danced for other top Danish artists like Medina, Nabiha, Mø, KNA Connected, Blak and Jimilian. She has also danced at The Voice ' 16 and X-Factor. Julie Marie has completed the Hotstepper Dance Education, attended other intensive courses, workshops and travelled to London and L.A. in connection with dance training.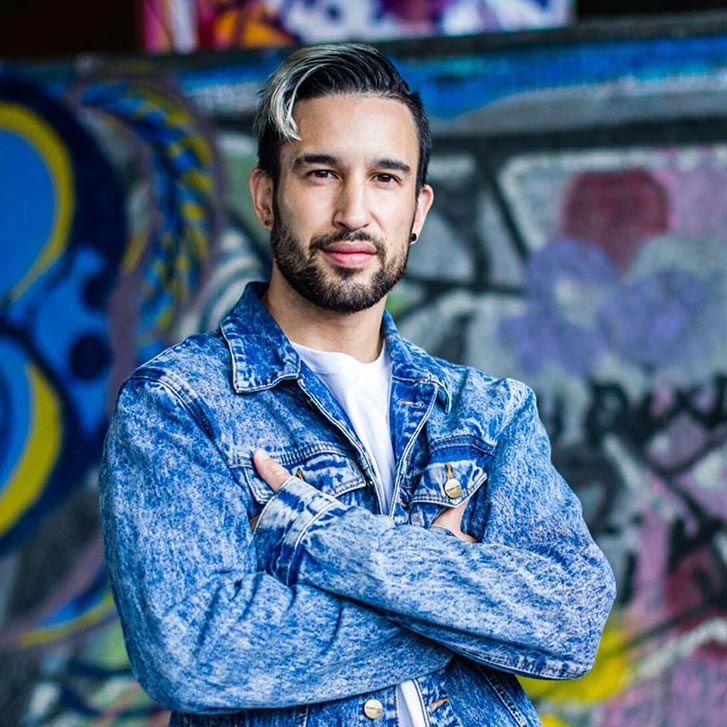 Is a strong, versatile dancer who is active in both the underground and the dance industry and is in Diversity Skankaz Crew. He is in the music video for Mund De Carlo, RH, Christopher, The Joker and Szhirley – danced for the afrobeat artists Tekno and Felicia Baby and performed at events such as Copenhagen Pride, Nordic Break League and Dancehall Madness. With Christopher, he has also, among other things. danced to Guldtuben, TV2 and The Biggest Moments, TV2 Zulu. During his time at the Hotstepper training, Keiran began to be active in battles and is i.a. winner of RUST Battle, semifinalist for Xmas Jam 2017 and 2019 as well as top 8 for CPH CLASH Battle for Culture vol 1.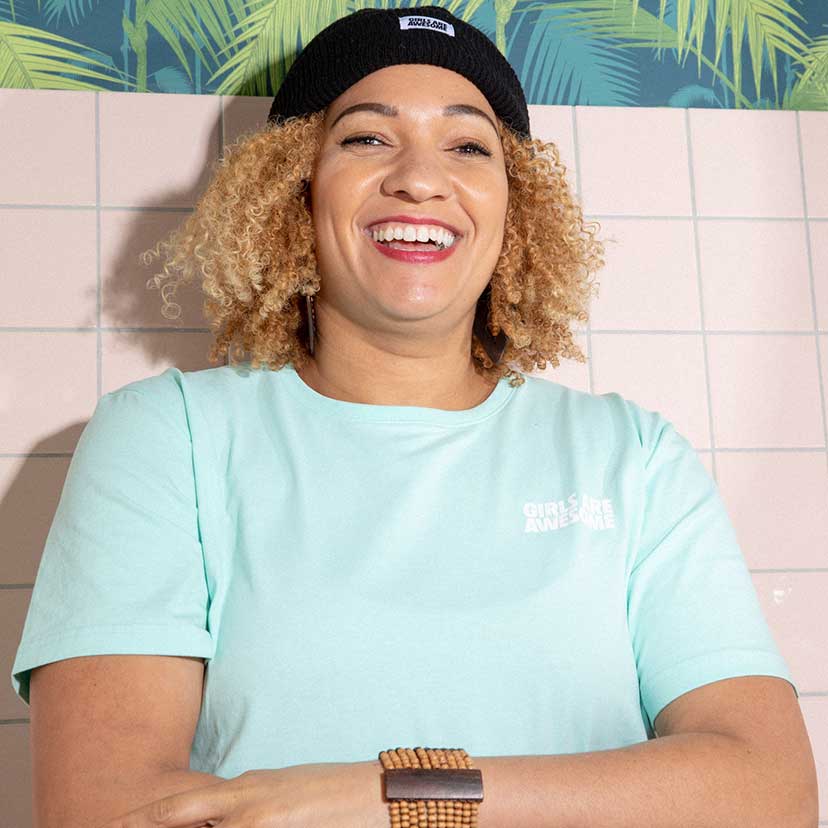 Has been an active dancer since 2000. She has completed both a dance education and several dance-traing trips including to L.A., London, Paris and Senegal. Mariama has been teaching since 2003 including at Hotstepper, Pineapple Studio in London and Circle Studio in Norway. She has a great passion for teaching with experience ranging from beginners to professionals, kids, teens, adults, Christmas events, team building, refugees and social outreach projects.
Credits include Trentemøller, Lucy Love, Dr. Alban, Ace Of Base, Kato, MC Clemens, Alex Ambrose, Johnson, IdaAida, The Benefits, Siemens, IC Companys, Hewlett-Packard and PFA.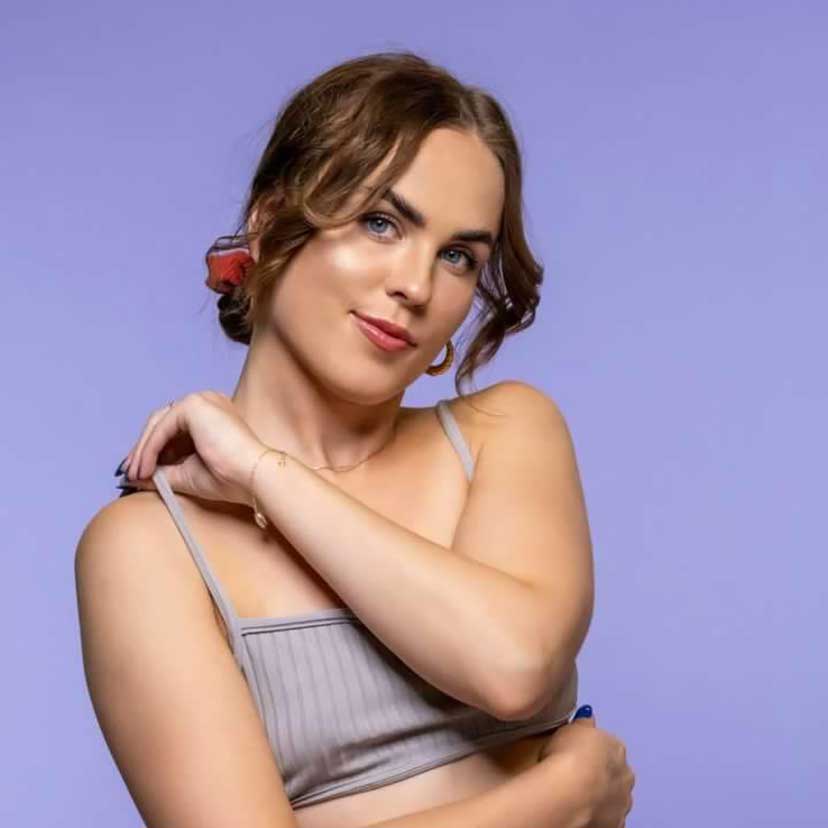 Has been dancing since a young age and has been teaching for the last 8 years at both evening schools and dance educations as well as at the R2D Homegrown Experience in Canada. She has training from DK and USA, including completing The Galen Hooks Method Classic in L.A. Marie is the leader and choreographer of the dance group Vocazion and is a former member of the dance group Da Freakaliz, which became 3x Danish champions and took part at the World Championships in Las Vegas.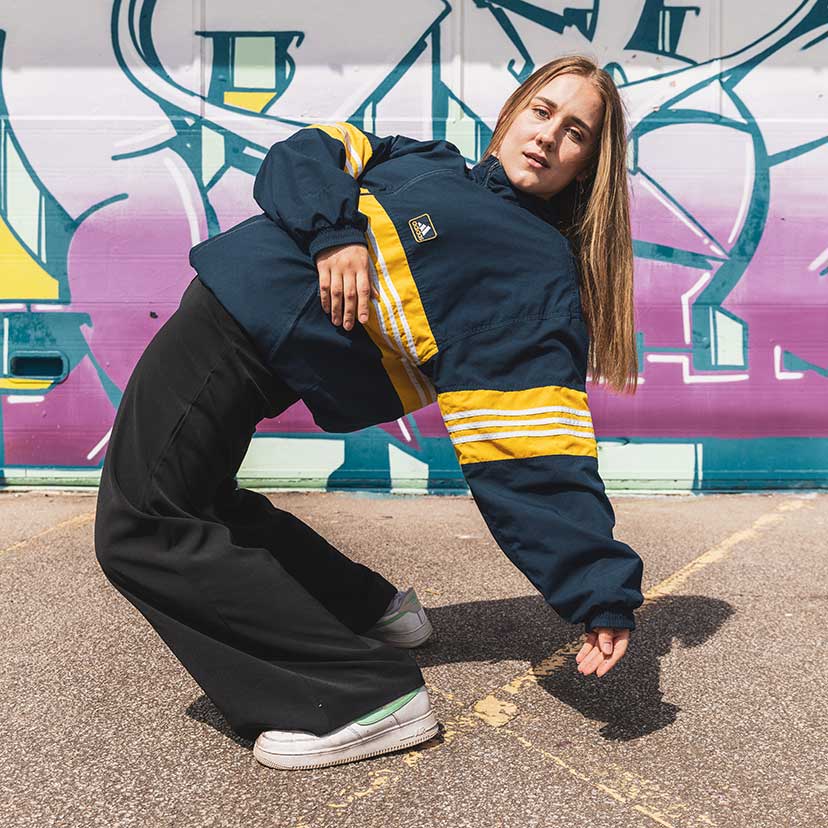 Her original style and passion is waacking but she is a versatile dancer and choreographer who has attended several workshops with high-level international dancers and is a Hotstepper Dance Education graduate. She has been teaching in Denmark at Hotstepper and in the Faroe Islands. Her experience ranges from choreographing for artists, teaching, dance theatre, shows, flash mobs, festivals, concerts, commercials, organizing dance competitions and is also active in the underground battle scene.
Rannvás credits include Alors on Danse at Distortion, RSP, BYRTA, Jillionaire, Gurðið Hansdóttir at Voxbotn Festival, Jórunn Gudmundsen, G Festival, Pride festival, Summarfestivalurin, Besti Dansibólkurin, Faroe Islands Games, Dansieksperimentið Festival in the Faroe Islands, Demmus, Performance for Royal Inncoiffure and Burn Showdown.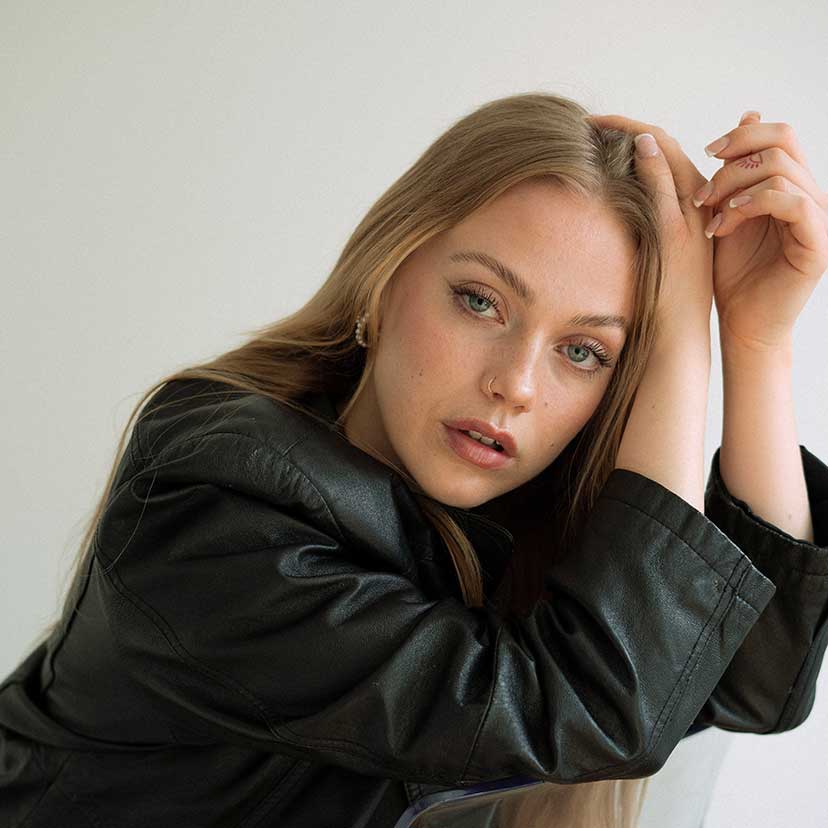 Rebecca is a skilled, passionate and charismatic dancer who has learned from leading Danish and international dancers and graduated the Hotstepper Dance Education. She has been teaching since 2016 in commercial and urban styles at several dance studios. Rebecca and has worked with artists and performed at several shows, concerts and charity events.
Credits range from Jimilian, AnneLise, GIO & KDZ, Bogino Clothing, Panorama Festival, Kræftens Bekæmpelse (Fight Against Cancer), Hotskull concerts. She has also been active in the underground scene entering different types of battles such as Clash CPH Cypher, Hotstepper Xmas Jam and That's Hot Vogue Ball.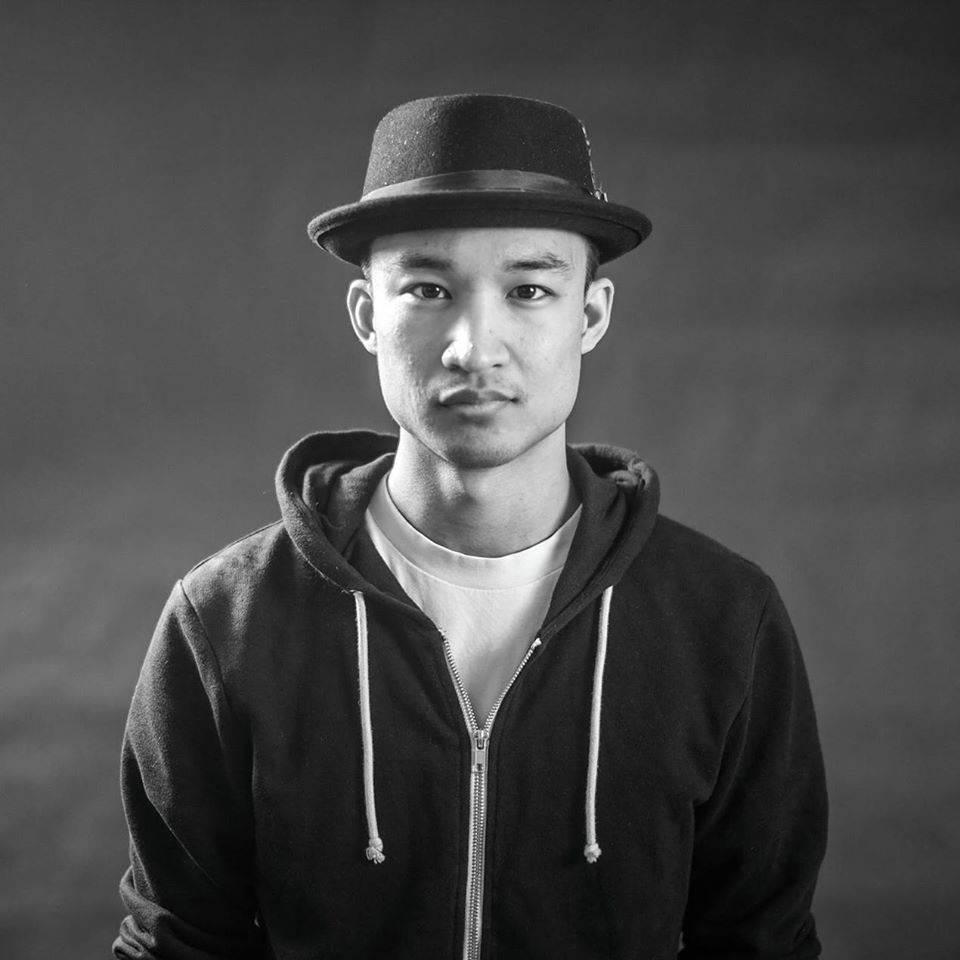 Ryan is a versatile dancer that has taught at Hotstepper since 2015. He belongs to the best of a new generation of Danish urban dancers. He has danced in music videos, TV shows, award shows, festivals and has danced for top Danish artists like Medina, Nabiha, Yepha and Anella. In addition to Hotstepper Dance Education, he has attended many workshops by world-famous dancers.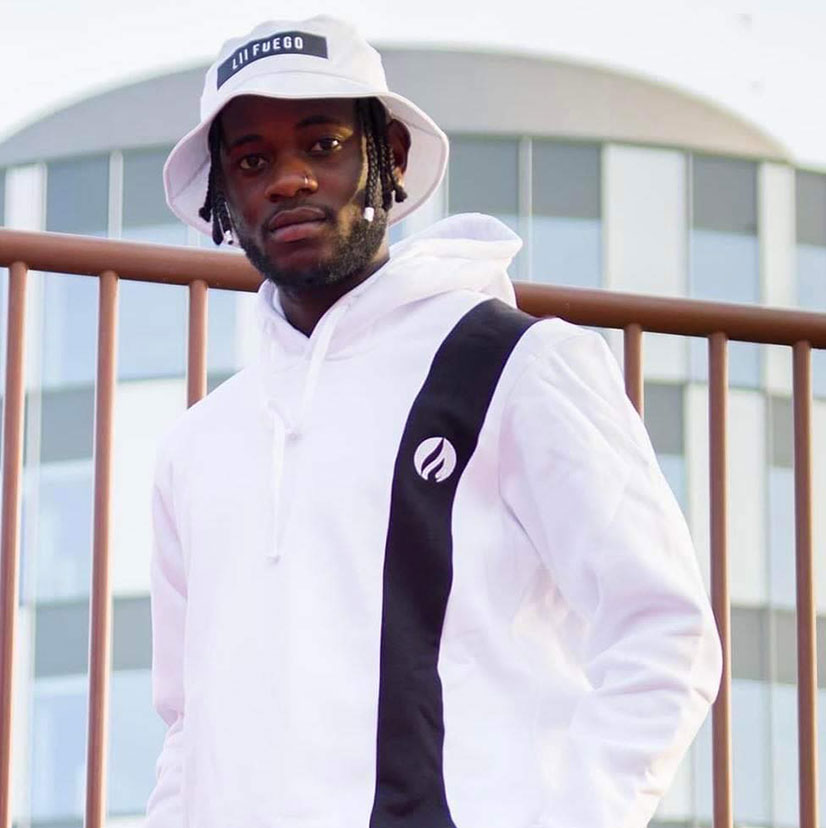 Samuel has been dancing since a young age and has completed the Hotstepper Dance Education. He is a versatile dancer trained in many styles, but Hip Hop and Afro are his passion. He started teaching in 2015, and has since taught several styles at various dance schools. Samuel has experience ranging from teaching, choreographing and performing to fashion shows and live TV. He has credits such as dancing for the Danish top artists Christopher and Branco, as well as for brands like Redbull and Soundbox.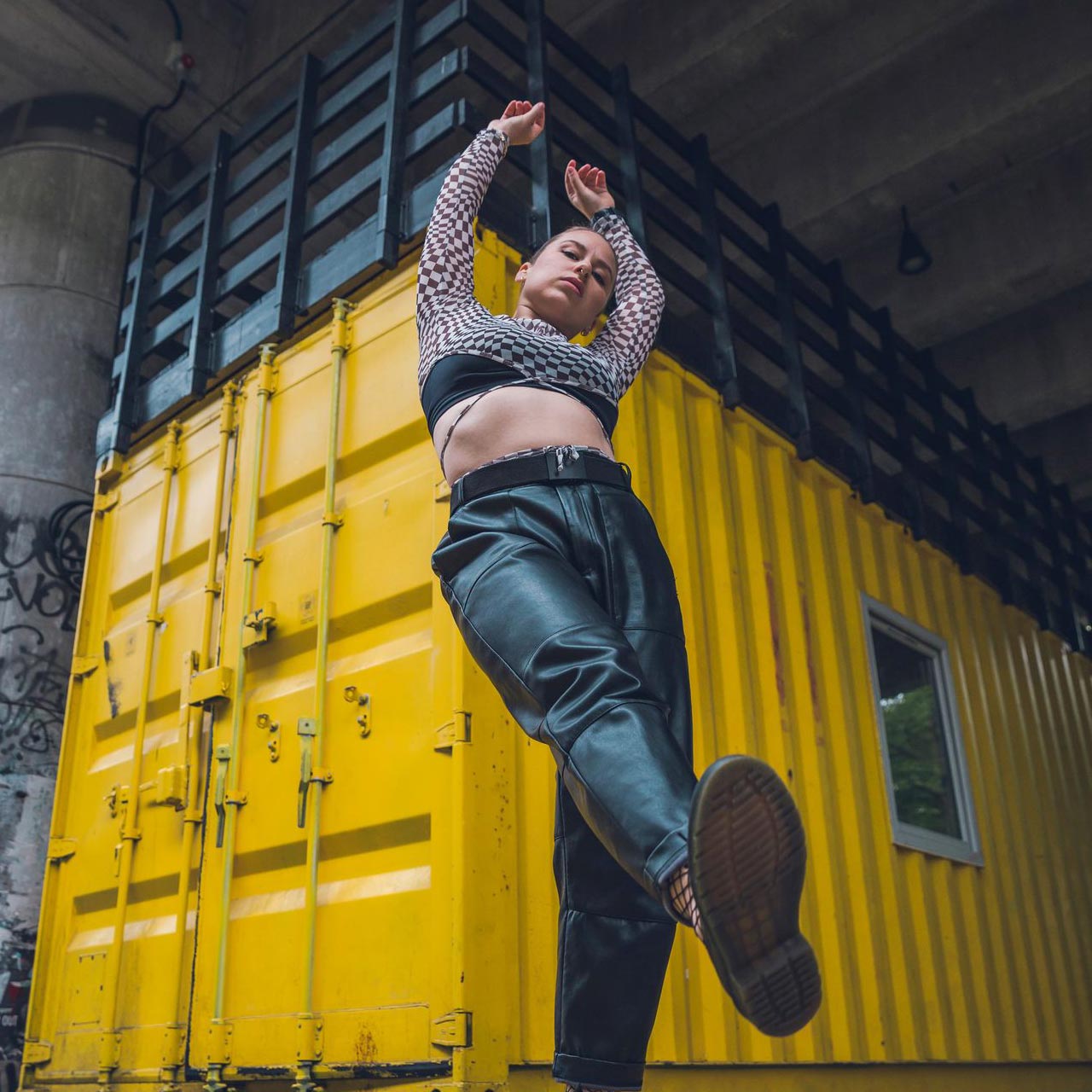 Sandra is a versatile dancer with many years of experience – previously with latin dance on a high level and later hip hop and commercial styles and recently she completed the Hotstepper Dance Education. At the graduation show she also co-choreographed a dance piece. Sandra has participated in dance battles and competitions such as Skvulp Festival Battle, Clash Women's Battle and European Championships Hip Hop Formation IDO in Holland.
Sitthichai has been a teacher at Hotstepper since 2015. His credits include Cicilia, Toy Box, Electrick Village, Club Awards, TV2 Live – Smid Tøjet Gala in Tivoli, JD Sports Grand Opening in Fields, WAUW Models Final Awards, cultural events for Rødovre and Nørrebro Municipality. Sitthichai has completed the Hotstepper Dance Education and subsequently other courses and workshops. He is part of the TREE'O group with 2 other dancers from Hotstepper. Together they perform, choreograph, give workshops and participate at competitions.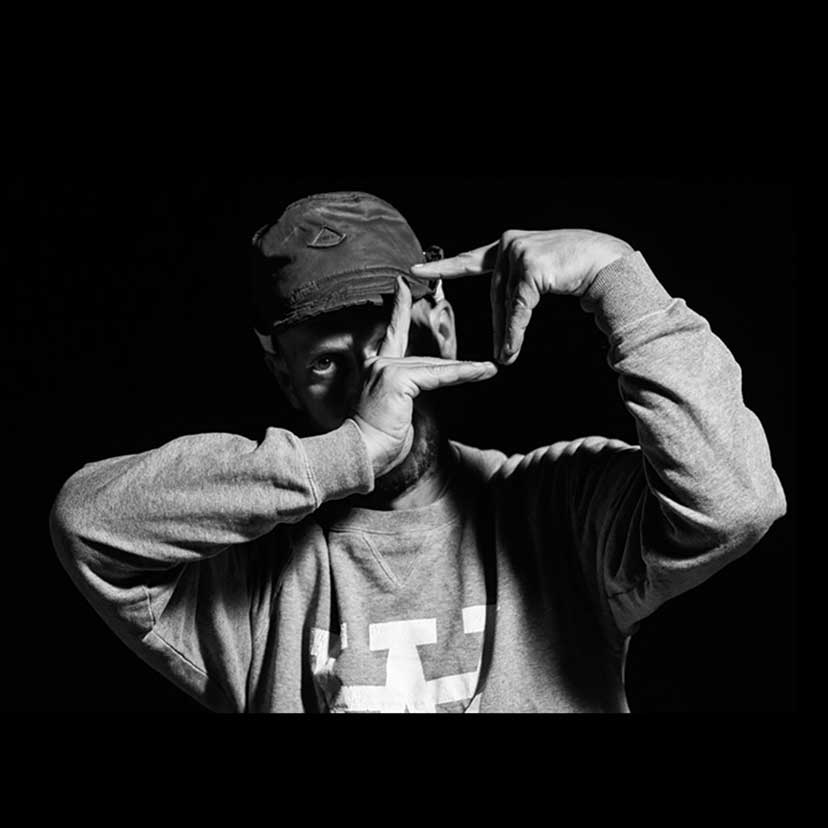 Is a world-renowned Danish hip hop legend who has been active since 1982. He is a autodidact dancer, choreographer and stage director. In 1987 he co-founded the famous street dance group Out of Control. He has danced world-wide in theatre & commercial productions, has won countless battles and is still active in the battle & underground scene as well as a mentor for some of the world's leading dancers.
Steen has paved the way for hip hop theatre. He has directed more than 15 theatre performances, including The Sylph, Human Robot, several performances for the Queen of Denmark and has created choreography for several theatre productions including The Nutcracker. He was also co-creator of the theatre performance The Island in the East at Koma Theatre in Tokyo, Japan. Steen also publishes books, works with TV productions and has an ongoing collaboration with the Danish/Icelandic artist Olafur Eliasson.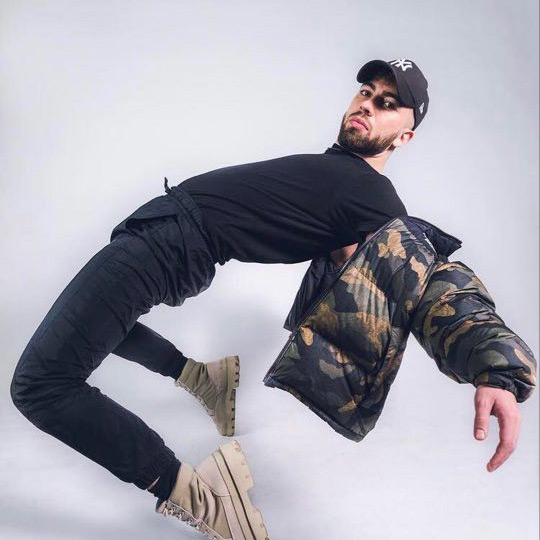 Is a strong and versatile professional dancer who has completed Hotstepper Dance Education and DA REBELS International Dance Program in Slovenia. He has teaching experience since 2012 at several schools including Hotstepper. Thomas has choreographed for Albina S and in the Faroe Islands for the artist Marius Ziska and the acclaimed event Dansieksperimentið. He has other credits such as music video for TopGunn & City Bois, Vocalicious, X-Factor, TV2's "Grandmaster" program, Denmark's Got Talent, IBM, hip hop dance theater with Freestyle Phanatix, events such as Pride and Faceoff as well as fashion shows in DK and abroad for Kansas including brand collabs with BASE, Craftsman and Samsøe Samsøe. Thomas has also participated in battles including at Juste Debout Nordic, ClashCPH and Detours as well as competitions within DDD (4x DK champion) and IDO – top 20 Europe and top 40 World.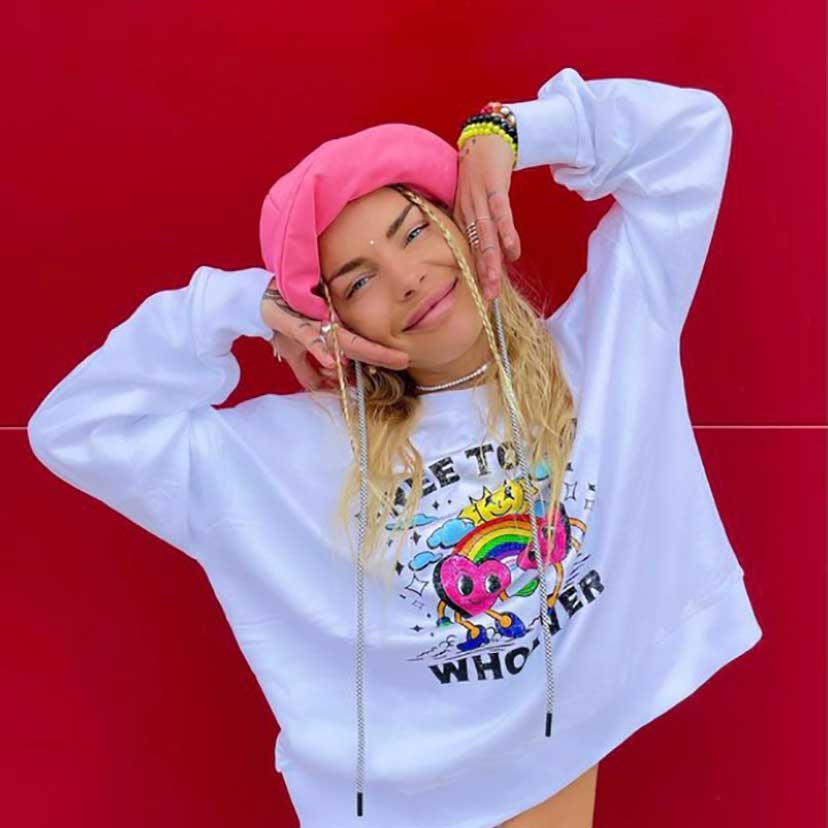 Tricia is a unique and versatile dancer with magnetic charisma. Her experience ranges from teaching and underground battles to music videos and fashion. Tricia has trained in Paris, participated at the Hotstepper Dance Education and has credits such as Travis Scott, Jokeren, Redbull, Xee, HBO, Vi Elsker 90erne, the TV2 program Den Vildeste Danser, Museo Club in Copenhagen and dance theatre at Østre Gasværk Theatre and Bellevue Theatre. She is also a sought-after model/dancer for photoshoots where she works with several brands and major photographers.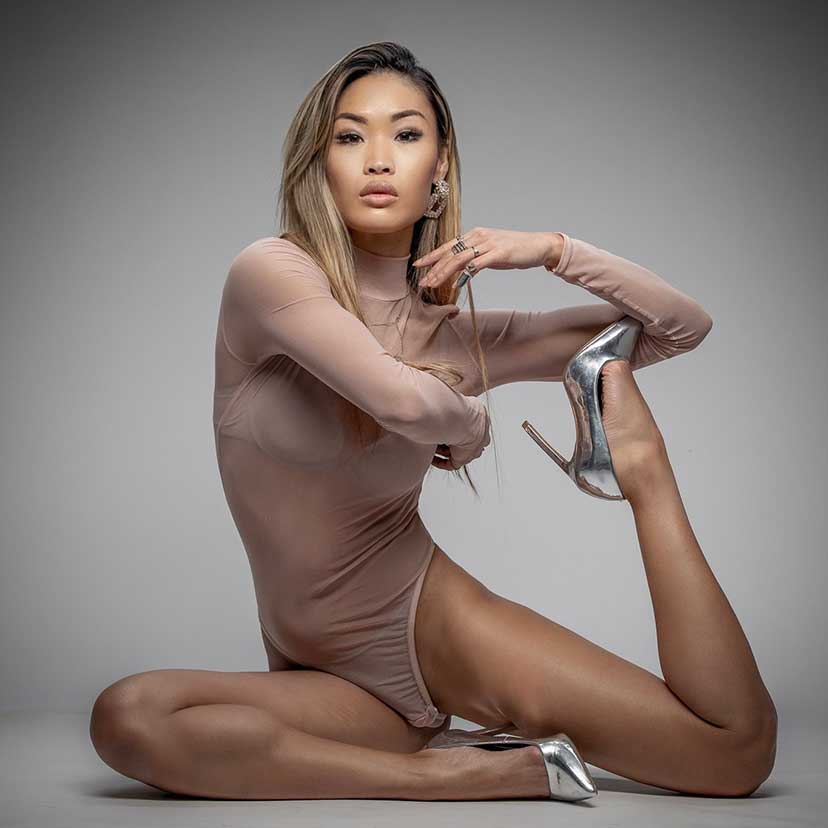 Uyen is a versatile professional dancer with a background in Hip Hop. Over time, she has found her passion in Heels, Waacking and Bachata Sensual. She loves to combine her natural femininity and versatility in dance.
Uyen has danced 18 years and had 13 years of teaching experience in DK and Vietnam. She has cultivated both the underground and the commercial dance scene and has credits such as Eurovision, Infernal DK tour, street version of the Nutcracker, choreographed for Scarlet Pleasure, World Pride as a representative of Australia, countless commercials, various Danish awards and live TV shows as well as been active in dance battles.
As a dancer, her charismatic trait is to display high self-confidence and a strong and unique expression on stage. She loves to play with and combine the contrast between soft and hard expression.